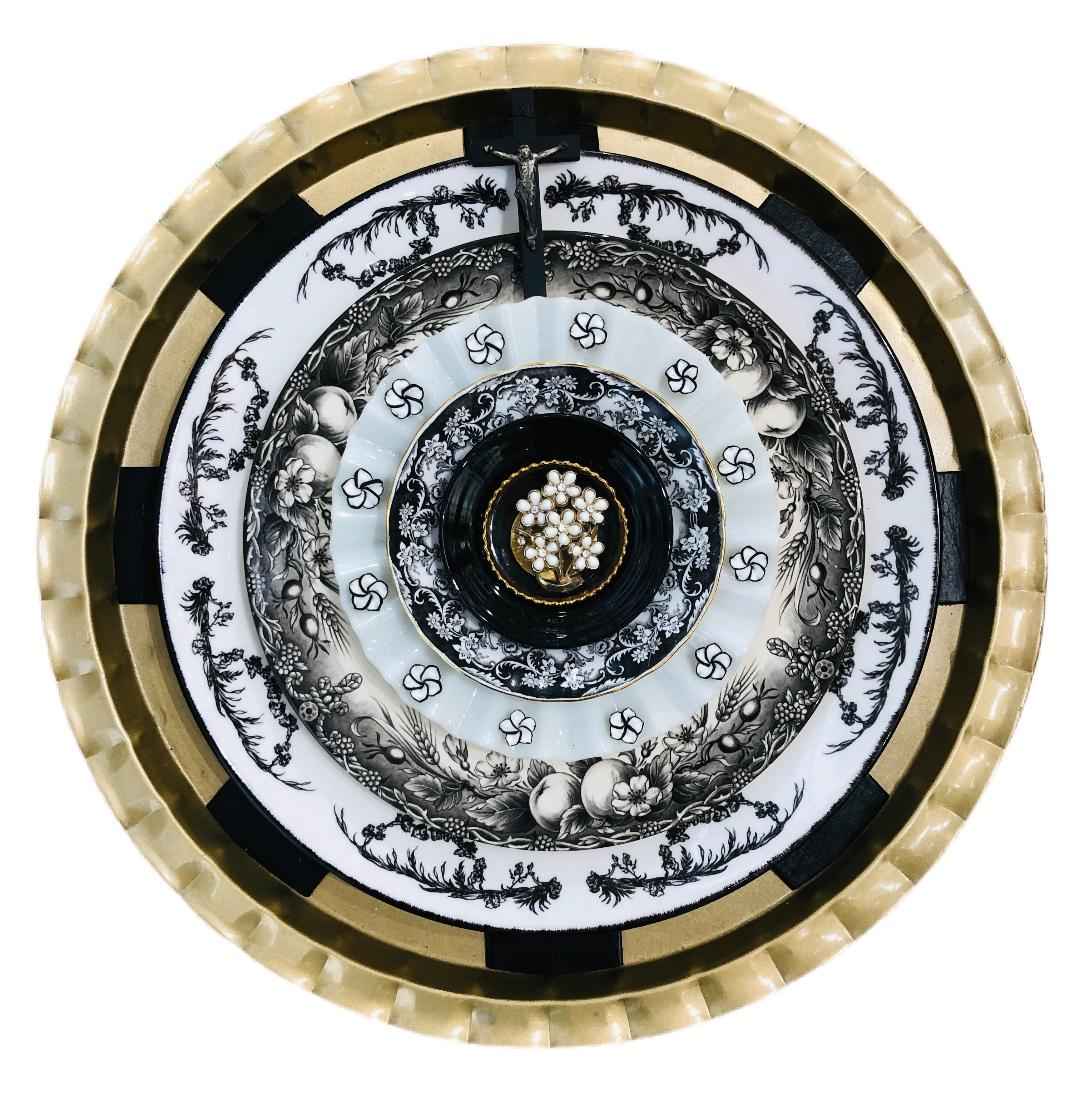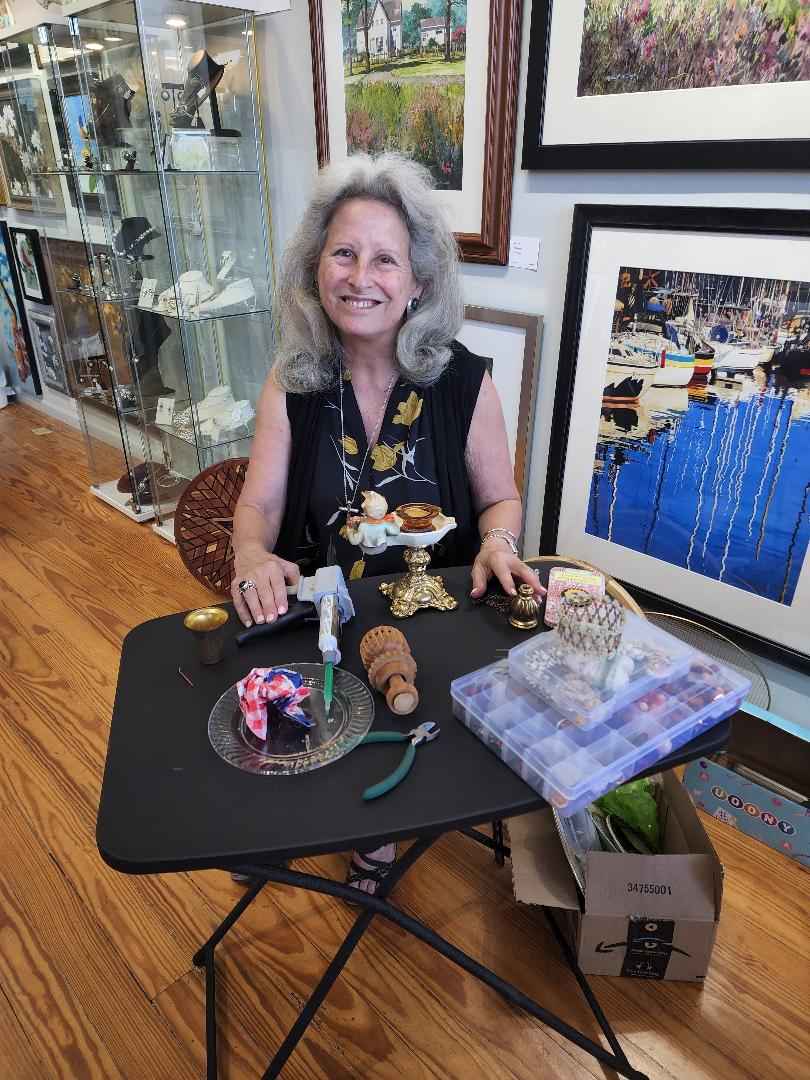 Girls Night Out Featuring Cora Werley
Saturday April 8th
3 - 6 PM
Every second Saturday of the month, visit the Historic Granbury Square and shop with 15 participating local businesses for a chance to win door prizes and Downtown Dollars! Earn 1 raffle ticket for every $10 you spend at participating locations and fill your punch card then meet at D'Vine Wine at 6:30 for the After Party Raffle. You'll have the chance to win door prizes and $100 Downtown Dollars each month. $500 Downtown Dollars drawings are held in July and December using completed punch cards.
Presented by The Historic Granbury Merchants Association.
Featured Artist
Cora Werley
Cora will be in house demonstrating her assemblage process and we will be offering our Girls Night Out shoppers 25% off her one-of-a-kind pieces.
Cora describes her art as a joyful sharing in the creativity of God. Her focus is purely on beauty and finding the loveliness in disparate elements which is then enhanced by their combination. China, silver, flatware, jewelry, and other items no longer used, but which required creativity and skill in their original construction, are revitalized together as something new.

We will provide refreshments in the back room where you can view our Glow Art. Come enjoy the beautiful Granbury square and our collection of award-winning Texas artists!